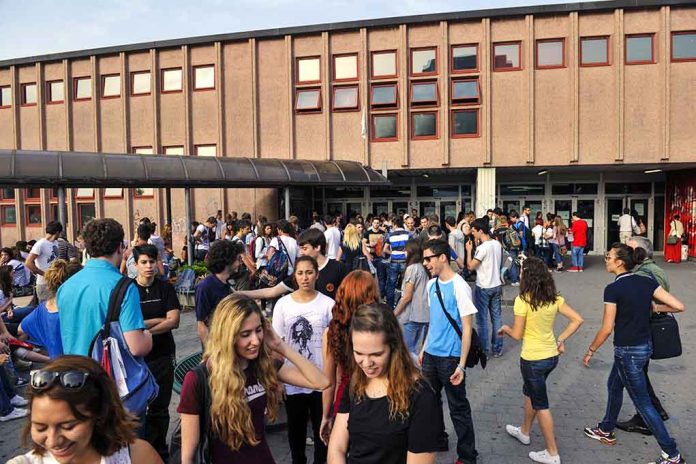 Teacher Caught Assaulting Students – School Takes Surprising Move
(LibertySons.org) – Brookland-Cayce High School Assistant Principal Leon Brunson is in trouble for assaulting a student. Officials say Brunson shoved the child to the ground after the break-up of a fight on May 25. Police released a video showing the whole incident, seemingly implicating the staff member of the school.
HS assistant principal caught on video slamming students to ground in separate incidents, police say. But school district is backing him up. https://t.co/dgbtsG4baE

— TheBlaze (@theblaze) June 2, 2022
Cayce police released the recording showing the assistant principal moving toward the student, then shoving the teen and knocking them down. The events happened after a fight, but authorities say the altercation dispersed beforehand, and those involved were leaving the area at that time. Officers reported the student suffered injuries as a result of the assault.
Brunson refused to give a statement to the police about what happened. He faces charges of third-degree assault and unlawful conduct toward a child.
The school district disputes the account of the incident. After his arrest, the school suspended him, but he was back to work by May 31. The school's district attorney maintains the actions were reasonable to help break up the fight.
Cayce police also have a second video of Brunson getting physical with a student in March 2020. He's shown throwing that student to the ground. That situation occurred after a fight as well, but there were no charges against the assistant principal in that case. School officials ruled this a reasonable action necessary to break up a fight — police disagreed.
~Here's to Our Liberty!
Copyright 2022, LibertySons.org