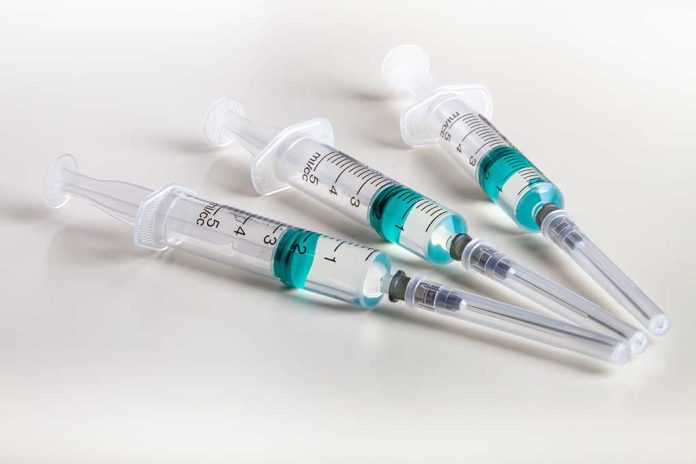 Mom and Daughter Charged in Aspiring Film Star's Death Via "Outlaw Buttocks Augmentation Procedure"
(LibertySons.org) – The death of 26-year-old aspiring adult film actress, Karissa Rajpaul, revealed an alarming scheme. Libby Adame and her daughter, 25-year-old Alicia Galaz, stand accused of running an illegal butt augmentation business. Rajpaul, a client of the pair, died after the procedure in 2019. The suspects pleaded not guilty to practicing medicine without a license on September 20.
Open SmartNews and read "California Mom and Daughter Charged with Murdering Aspiring Adult Film Actress in 'Outlaw' Butt Lift Procedure Enter Pleas" here: https://t.co/B7ZhMZaBeb
To read it on the web, tap here: https://t.co/TPZk1FJ8nN

— Anna strong-survivor Moore (@survivor_moore) September 21, 2022
Adame and Galaz allegedly performed a procedure on the actor that involved injecting silicone directly into her buttocks area. When administered this way, the substance can get into the bloodstream and cause health complications. The accused allegedly provided the service at the victim's home, not in a medical facility. So, when something went wrong, the mother and daughter called 911.
The suspects reportedly fled the scene before emergency medical personnel arrived, leaving responders unaware of the injections. The doctor at the hospital was unable to properly treat his patient without that crucial information and she died. The coroner ruled her death a homicide.
Investigators uncovered the illegal operation ran under the name La Tia and stated Adame and Galaz recruited clients through Instagram. The two charged between $3,500 and $4,500 for the procedure, which was not FDA approved.
Police arrested the duo in August 2021. They were able to get out on bond but will be back in court on November 3.
~Here's to Our Liberty!
Copyright 2022, LibertySons.org