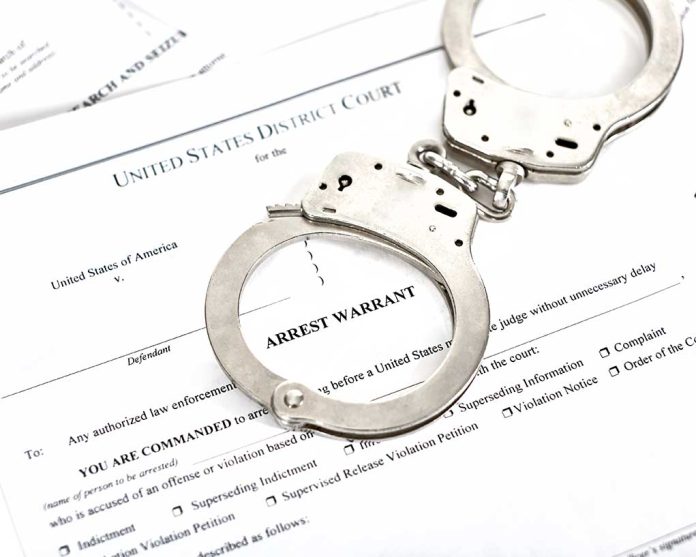 (LibertySons.org) – Maryland's former Republican Governor Larry Hogan's one-time chief of staff, Roy McGrath, is facing multiple federal charges related to corruption. McGrath failed to appear in court for the start of his criminal trial on Monday, March 13, prompting a federal judge to issue a bench warrant for his arrest.
The initial charges stem from allegations that McGrath used over $200,000 of Maryland Environmental Service (MES) funds to pay himself and falsely reported the nature of those costs to the governor and the MES. In addition, he allegedly recorded private conversations between him and state officials in violation of state privacy laws.
Arrest Warrant Issued For Larry Hogan's Ex-Chief Of Staff In Embezzlement Casehttps://t.co/BROg8K21x0

— Daily Caller (@DailyCaller) March 14, 2023
Authorities have charged the former chief of staff with wire fraud, falsifying documents, and embezzling money from an organization that receives federal benefits. McGrath could face up to two decades in prison for each wire fraud and document falsification charge he faces. Meanwhile, he could face up to ten years behind bars for each of his embezzlement charges. The former chief of staff has pleaded not guilty to the charges. McGrath may also be facing time behind bars if the courts convict him on the state-level charges filed against him, including felony wiretapping and theft.
Following the conditions outlined in his pretrial release, McGrath surrendered his passport in October 2021 and was court-ordered to get medical or psychological care. Both orders were eventually lifted. Following his failure to appear in court, McGrath's attorney has expressed concern for his client's safety and whereabouts.
Following the issuance of the bench warrant, law enforcement officials searched McGrath's Florida residence but didn't find any sign of him. His wife is cooperating with authorities, and the US Marshals Service has launched a fugitive investigation.
McGrath stepped down as MES director in May 2020 and became Hogan's chief of staff later that same year before leaving that position months later in August. Hogan has consistently denied having any knowledge of or approving a severance payment negotiated by McGrath before he became the governor's top aide.
~Here's to Our Liberty!
Copyright 2023, LibertySons.org