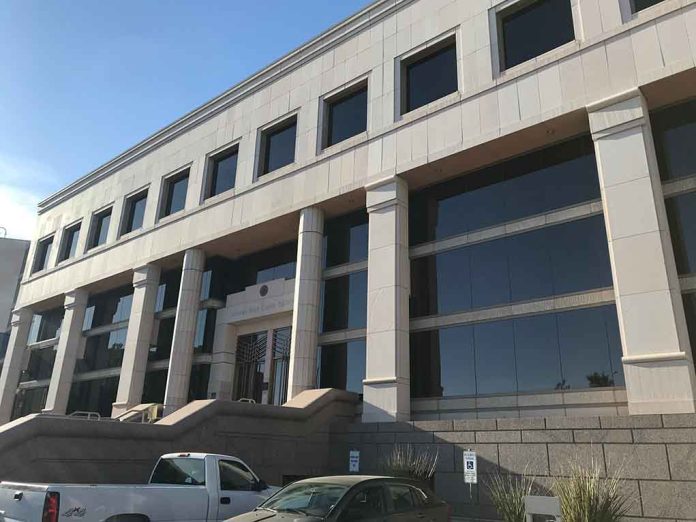 GOP Candidates Saved – Supreme Court Decides!
(LibertySons.org) – The Supreme Court in Arizona made a ruling on May 9 in favor of three Republicans running in the midterm elections this November. Opponents tried to exclude the men from the ballot under the claim they had ties to the January 6, 2021, incident at the US Capitol. The court held that only Congress could decide to remove the candidates from the race.
The Case
Eleven Arizona citizens filed the lawsuit with representation from attorneys partnered with Free Speech for People (FSP). FSP is a nonprofit organization that seeks to challenge corruption in government and fight for fair elections. The group claimed that US Representative Paul Gosar (R-AZ), US Representative Andy Biggs (R-AZ), and Arizona Representative Mark Finchem (R) were part of the insurrection at the Capitol in Washington, DC in 2021. The group cited a Civil War-era law, ARS § 16-351(B), and Section 3 of the 14th Amendment as the basis for their claim to remove these individuals from their respective races.
The plaintiffs said Finchem actively participated in the events of that day. They said he worked with Wild Protest planners and knew of the plans to attack the Capitol that day. The lawsuit also stated Finchem worked with Gosar and Biggs to challenge the 2020 election.
All three men refuted the claims. The Washington Examiner reported there is no evidence they participated in the events. Neither court that heard the case ruled on the facts. They only issued opinions on the legal basis of the FSP's claims.
Maricopa County Superior Court Judge Christopher Coury dismissed the case on appeal in April. FSP appealed that decision to the state Supreme Court.
The Ruling
The Supreme Court found that the 14th Amendment of the US Constitution states in Section 5 that only Congress can disqualify someone from running for public office. As in this case, private citizens have no authority to do so or challenge the placement of a candidate on a ballot.
Gosar exclaimed his victory in a post on Twitter on May 9.
Breaking: The AZ Supreme Court just ruled that me, @RepAndyBiggsAZ and @RealMarkFinchem will remain on the ballot. The Democrats lose again and now have to try to beat us at the ballot box.
✔️Free Speech Wins
✔️No "Insurrection" no Disqualification Clause pic.twitter.com/Ct3RvtekSu

— Paul Gosar (@DrPaulGosar) May 9, 2022
FSP spoke out against the court's decision in a statement to the Washington Examiner. The group said the justice's decision goes against the Constitution's Disqualification Clause. They claimed the ruling would allow people to continue to try to overthrow elections with violence.
The Washington Examiner explained this case is only one of the multiple lawsuits against leaders and people within the Trump Administration over alleged actions on January 6. No case has resulted in a ruling against those accused of participating in the events.
~Here's to Our Liberty!
Copyright 2022, LibertySons.org