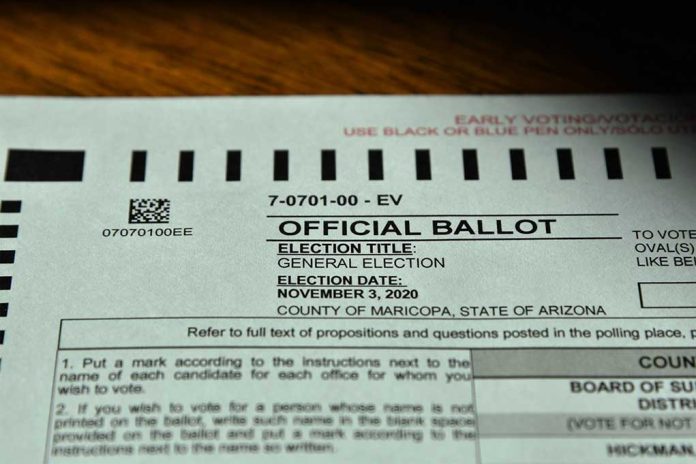 (LibertySons.org) – The main objective of the 2020 election audits was not to overturn the results because that happening is a legal quagmire. The goal was to uncover potential fraud and ensure the integrity of the election process.
The audit in Arizona showed Biden did have the most votes, and mainstream news outlets are running with that as the top story. However, there are more concerning issues workers uncovered that the media is largely ignoring.
The nondisclosure agreements volunteers signed have expired, and they are now speaking out about the real findings.
"There Were Large Pieces Torn Off – Bubbles Being Filled Absolutely Perfect – 60,000 Illegal Ballots" – AZ Audit Volunteers Speak Out on Disturbing Findings — MUST SEE VIDEO https://t.co/ctSKlVMEGx via @gatewaypundit

— Tom Stephens (@LyleStephens2) September 30, 2021
Volunteers counted by hand 2.1 million ballots. They saw oddities, such as perfectly filled bubbles, and more than 57,000 ballots had identity issues. In a state where the win was just under 10,500 votes, this is an obvious problem, and Arizona Attorney General Mark Brnovich is now launching an investigation.
The AG requested documentation to allow his office to review the audit results. Brnovich should have access to everything related to the procedure, including unredacted copies of reports. He will analyze electronic and hard copies of voter and ballot information along with video recordings.
While the audit in Maricopa County may be complete, it seems the conclusion of the 2020 election integrity investigation is far from over.
~Here's to Our Liberty!
Copyright 2021, LibertySons.org