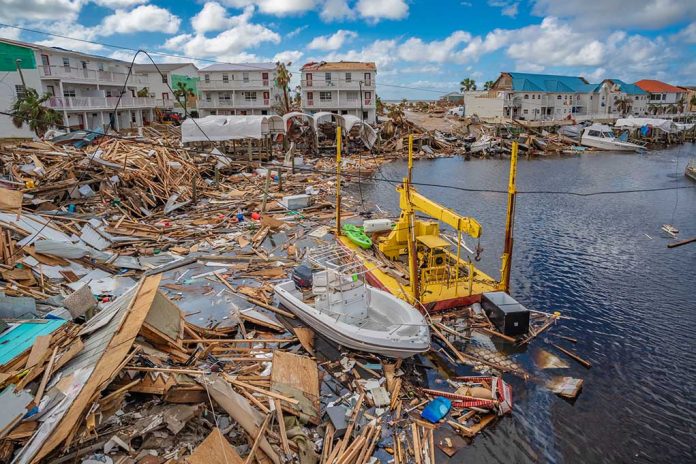 (LibertySons.org) – Rep. Alexandria Ocasio-Cortez (D-NY) is known for clashing with Democrats and Republicans alike. Her radical progressive agenda has fired up Democratic moderates like President Joe Biden and House Speaker Nancy Pelosi (D-CA). Now's she ruffling feathers in the face of bipartisan generosity.
Matt Walsh, a commentator for The Daily Wire, raised money via the fundraising app GoFundMe for Ocasio-Cortez's abuela (grandmother). She lives in Puerto Rico and suffered damage to her home during 2017's Hurricane Maria. AOC has spoken out frequently about her grandmother's terrible living condition and wanted to help.
After the account collected over $100,000, GoFundMe tried to release the funds on June 4, 2021, to the family. However, they refused to withdraw the money, and the platform ended up refunding all the donations.
GoFundMe tells Matt Walsh that the "family" of AOC's abuela won't accept the money after he raised over $100,000 to repair her home in Puerto Rico.

A spokesperson for GoFundMe confirmed to Fox News that "all donors will be fully refunded." https://t.co/zottz1v1ur

— Joseph A. Wulfsohn (@JosephWulfsohn) June 5, 2021
The interesting thing here is AOC keeps talking about how horrible the situation is for her grandmother and others in the area, but she hasn't stepped in to help. It's been four years since the Hurricane struck. As a public figure, she could have made a difference for her grandmother and other residents suffering the effects of the Hurricane but chose not to for some inexplicable reason.
AOC did say her abuela is "doing okay," adding the situation wasn't limited to helping her grandmother but others who were suffering. But, that still begs the question, why not accept the money and put it to use for everyone. Or is this simply another excuse for AOC to ruffle feathers?
~Here's to Our Liberty!
Copyright 2021, LibertySons.org