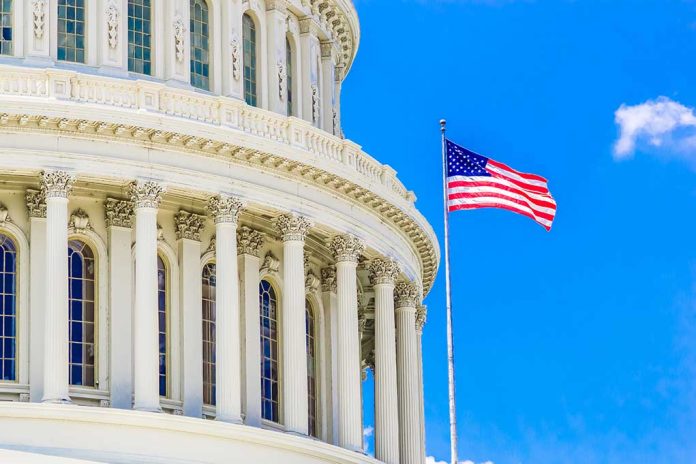 (LibertySons.org) – Rep. Michael McCaul (R-TX), the current chair of the House Foreign Affairs Committee, has doggedly sought the truth about how and why the US withdrawal from Afghanistan went so disastrously wrong. On Tuesday, March 28, McCaul subpoenaed Secretary of State Antony Blinken to obtain unredacted copies of sensitive diplomatic documents from the days preceding the fall of the Afghan government, but Blinken refused to comply. Now, Blinken may face Congressional contempt charges.
McCaul has been investigating the circumstances surrounding the US withdrawal since a suicide bomber killed 13 US service members at Kabul's Hamid Karzai Internation Airport on August 26, 2021. He published an interim report a year later, but questions remained regarding diplomatic cables through the State Department's "dissent channel," which allows foreign service officials a secure mechanism to provide constructive criticism about US policies without fear of reprisal.
NEW: House Foreign Affairs chair Michael McCaul is threatening to hold Secretary of State Antony Blinken in contempt of Congress over his defiance of a subpoena & repeated refusal to hand over the dissent cable of July 2021 from the U.S. Embassy in Kabul.https://t.co/C8UkaBlbeE

— Jerry Dunleavy 🇺🇸 (@JerryDunleavy) May 8, 2023
McCaul requested unredacted copies of a four-page July 13, 2021 dissent cable and all responses earlier this year and followed on March 28, 2023, with a subpoena after Blinken ignored his request. The State Department responded with a one-page summary of the cable and another page summarizing responses.
Policy Planning Staff Deputy Director Holly Holzer also provided a closed-door briefing to the committee on April 27 at Blinken's direction. As of Friday, May 5, McCaul was not satisfied that Blinken had met the terms of the subpoena and issued a letter threatening to hold him in contempt unless he complied by turning over the requested documents by 6 p.m. Thursday, May 11.
Blinken has repeatedly argued the necessity of maintaining the anonymity of the cable's signatories and the importance of ensuring the integrity of the dissent channel as a confidential State Department tool. He cited Henry Kissenger's refusal to provide a dissent cable to Congress in the 1970s as another example of an official withholding that information, according to a recent report by The Hill. McCaul dismissed the argument in a committee meeting with Blinken in March and reminded Blinken the documents do not have executive privilege shielding them.
~Here's to Our Liberty!
Copyright 2023, LibertySons.org