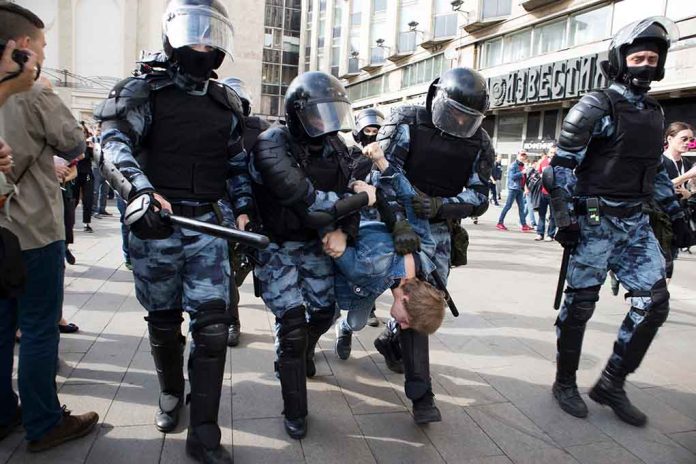 (LibertySons.org) – The world watched the movement of Russian troops advance deeper into Ukraine with grave concern. Leaders began condemning the actions, but Russian President Vladimir Putin thought he could count on his own people to have his back. He's quickly learning they aren't happy either.
On February 24, large numbers of Russians took to the streets to proclaim they did not approve of Putin's actions. The protesters were under warnings from various government agencies that they would face arrest for demonstrating, and authorities took at least 27 people into custody for the anti-war protests that day.
Russian citizens have had enough. https://t.co/OzQrWuAVC8

— The Western Journal (@WestJournalism) February 24, 2022
The demonstrations came after messages on social media called for citizens to stand up and make their voices heard. The Investigative Committee, a Russian law enforcement body, warned citizens, and the Russian interior ministry also said it would do what it had to do to ensure order. The warnings are because the country has strict protest and demonstration laws, which allow the government to silence the people.
Despite the threats and knowing they may go to jail, the Russian people couldn't sit by idly. They had to make it known that they do not support what their government is doing and will not stand for it.
~Here's to Our Liberty!
Copyright 2022, LibertySons.org