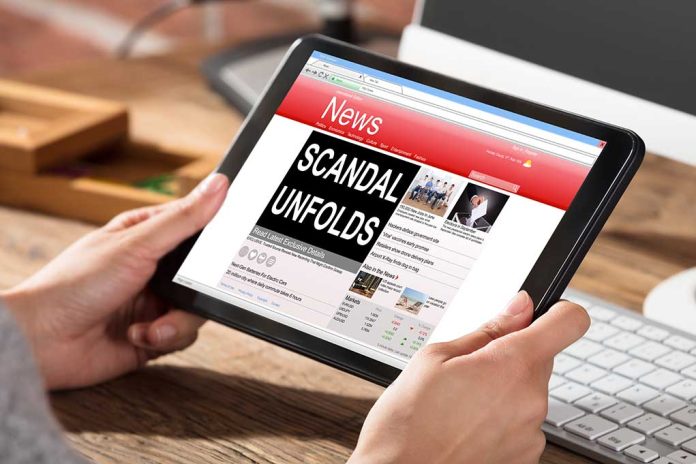 (LibertySons.org) – Arizona Rep. Ruben Gallego (D) spoke out against Sen. Kyrsten Sinema after she left the Democratic party and declared herself an Independent in December 2022. In January 2023, the representative posted a tweet claiming that the senator had pledged her loyalties to Big Pharma companies at the expense of her constituents. Yet, a new report alleges the progressive democrat may have accepted more than $30,000 in campaign donations from pharmaceutical companies or groups associated with the industry segment since 2014.
In January, Gallego officially launched his campaign to take over Sinema's senate seat. In a statement to POLITICO, the senate hopeful told the outlet Sinema's abandonment of Arizonans prompted him to run rather than her leaving the Democratic party. He cited promises to her constituents repeatedly broken because she fought instead for "Big Pharma and Wall Street."
It's a theme Gallego repeated in an April tweet, blaming Sinema for blocking aspects of the Inflation Reduction Act meant to help negotiate lower prescription drug prices for seniors on fixed retirement incomes. His complaints extend back to at least July 2022 based on another tweet calling out the Senator for her divided loyalties.
Yet, for all of Gallego's criticism of Sinema, Big Pharma, and the healthcare industry, Daily Caller reported on June 9 that the representative had accepted $31,500 from pharmaceutical political action committees (PACs) since 2014. The outlet also claimed PACs, companies, and individuals from the health sector comprised one of Gallego's largest donation sources supporting his 2022 reelection campaign. Daily Caller used Open Secrets among its information sources for its article.
In the first quarter of 2023, Gallego raised approximately $3.75 million toward his senate campaign and spent about $2.3 million. However, the politician started with a balance on hand, leaving him with a first-quarter balance of roughly $2.73 million. The Copper Courrier and Public Policy Polling surveyed 559 Arizona voters at the end of April, showing three potential match-ups for the senate seat. In every case, Gallego came out with a convincing lead, while Sinema ranked as the third-place choice in a field of three each time.
~Here's to Our Liberty!
Copyright 2023, LibertySons.org