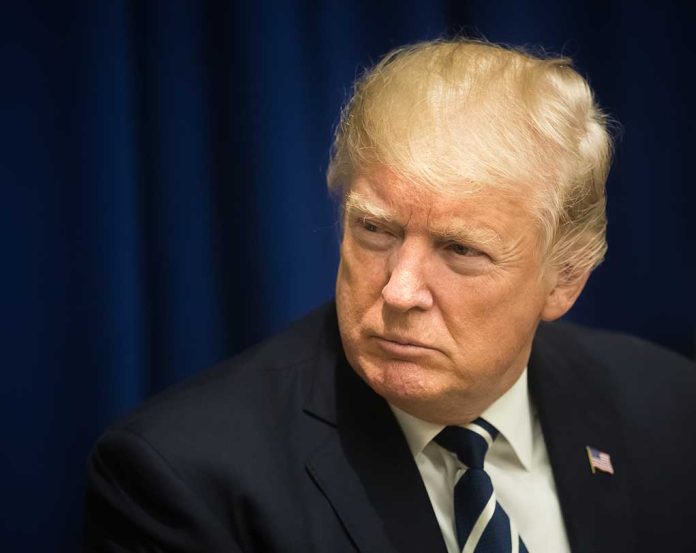 (LibertySons.org) – Former President Donald Trump has spent an inordinate amount of time and money defending against some and pursuing other potential civil and criminal charges since leaving office in January 2020. He has employed many lawyers to represent him, but unfortunately, he's recently experienced a revolving door effect as attorneys have come and gone. On Tuesday, May 16, the most recent lawyer departed Trump's legal team. Yet, in a stunning move, he broadcast "the real reason" he left in an interview with CNN on Saturday.
Timothy Parlatore spoke with CNN's Paula Reid during an airing of "Newsroom" on May 20, telling her he didn't leave because of the classified documents case or his client. Instead, he said one individual, attorney Boris Epshteyn, "made defending the president much harder than it needed to be."
A conflict inside Donald Trump's legal team erupted into public view on Saturday as one of his former lawyers went on television to attack one of his current lawyers, who has been the focus of ire from others on the team. https://t.co/KBasXif2Od

— The New York Times (@nytimes) May 20, 2023
Parlatore described Epshteyn as a gatekeeper who filtered information to the client (Trump), thereby preventing the former president from taking advantage of legal options and opportunities in Parlatore's opinion. He described Epshteyn as preventing the team "from doing what we could to defend the president."
According to The New York Times, Parlatore and other Trump lawyers had previously approached the former president regarding Epshteyn's ongoing involvement in the classified documents case and others. The attorneys explained that Epshteyn created a bottleneck as they tried to work with Trump on cases and tended to paint dire legal situations in rosy hues, misleading the client.
Despite the attempted intervention and Parlatore's meeting with Trump before appearing on CNN, a spokesperson for Trump stated the lawyer no longer represented the former president. The representative added, "His statements regarding current members of the legal team are unfounded and categorically false."
Parlatore's departure came fast on the heels of another lawyer's exit from the classified documents case. On April 15, Evan Corcoran officially recused himself from the case after a court compelled him to provide Grand Jury testimony, according to The Washington Post. Corcoran remains active on other Trump cases like the January 6 litigation.
~Here's to Our Liberty!
Copyright 2023, LibertySons.org