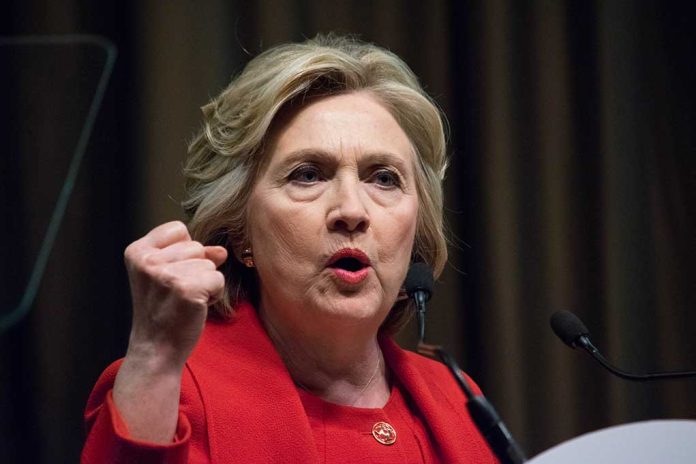 (LibertySons.org) – The trial against Douglass Mackey, better known as right-wing Internet troll Ricky Vaughn, began on Monday, March 20. The defendant stands accused of participating in a group that attempted to undermine progressive voters during the 2016 presidential election by convincing Democrats they could vote via text message. One of the key witnesses for the prosecution, which Daily News refers to as "a prominent alt-right" presence online, will be allowed to remain anonymous, testifying using their screen handle in place of their actual name.
Mackey and his associates allegedly sent out Twitter posts aimed at people who would be voting for left-wing candidate — and Donald Trump's rival — Hillary Clinton. Using messages such as "vote for Hillary" and "avoid the line," the tweets shared a number that users could text to log in their ballot picks for 2024's presidential nominee, according to The New York Times.
A Brooklyn judge will allow a prominent alt-right internet figure to keep his identity secret when he testifies against a pro-Trump Twitter troll accused of trying to trick 2016 Hillary Clinton voters out of casting a ballot.https://t.co/NsX61eHEJY

— New York Daily News (@NYDailyNews) March 19, 2023
Investigators believe Mackey designed the posts, one featuring a picture of a black woman in front of a pro-Clinton sign, specifically to trick Democrats into forfeiting their rightful ballots. Prosecutors allege the defendant was active in numerous Twitter message groups that conspired against Clinton in an effort to boost Trump's numbers.
Mackey's lawyers attempted to have the case thrown out on the grounds of the defendant's First Amendment rights, implying that the posts had been satirical and the chances of anyone having believed they were genuine were "highly unlikely." Additionally, his supporters paint him as a martyr who's been unfairly targeted for supporting Trump. They insist he's a simple prankster who's broken no laws.
Still, nearly 5,000 people, all New York City residents, used the provided number to text in their presidential picks. Sources haven't been able to confirm how many, if any, of the individuals who used the number actually failed to vote on Election Day.
The noted witness against Mackey might not be his only prominent Republican called to the stand. Other people slated to testify, also currently left unnamed, include a past Wisconsin congressional candidate and another prominent social media poster who reportedly lost their invitation to the DeploraBall after making posts about black people and Jews.
~Here's to Our Liberty!
Copyright 2023, LibertySons.org