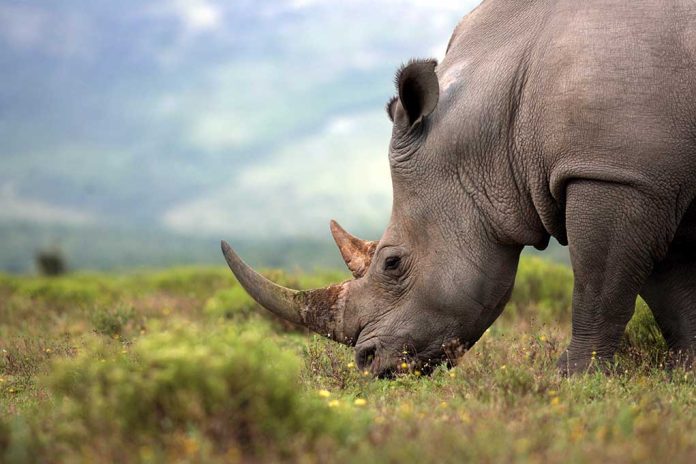 (LibertySons.org) – People are strange, and weird things happen all the time. Some occurrences may not make us think twice despite their oddness. However, finding an animal head on a city sidewalk is sure to give most people reason to pause.
The discovery of a taxidermied rhinoceros head on a street corner has the Aspinwall Police Department members in Pennsylvania scratching their heads. Cameron Taylor, a metro area resident, discovered the item while on a walk with his dog the evening of August 28. Taylor quickly flagged down an officer, who took custody of it.
Rhino head found on Pittsburgh sidewalk leaves police baffled https://t.co/0VDJuIxNiZ

— Newsweek (@Newsweek) August 31, 2021
Once in police possession, the rhinoceros became the center of an investigation. Officers contacted the Pennsylvania Department of Conservation and Natural Resources to determine if owning such an item is legal. They also did some research, finding it real and probably at least 50 years old.
They haven't yet found the owner or whoever put it on the street corner, but investigators are reviewing surveillance videos of the area from the time around the discovery. There is a video of a person dumping the item, but police haven't made a positive ID at this point. The main goal is to find this person and learn how they came to possess the head.
~Here's to Our Liberty!
Copyright 2021, LibertySons.org