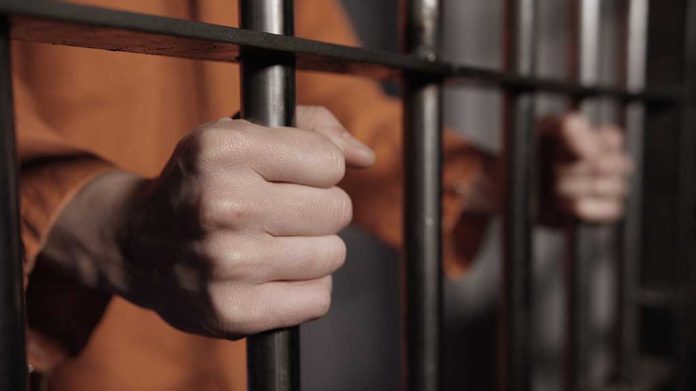 (LibertySons.org) – Despite being in a Romanian prison, 36-year-old Andrew Tate is staying active on social media. The former professional kickboxer took to Twitter to attack Logan Paul, 27, and ramp up the ongoing beef between the two men. The YouTube influencer has found himself in a bit of a situation as well regarding a game he promoted to his followers. Tate claimed that even in a Romanian prison, everyone knows that Paul is a scammer.
Lol.

Even in Romanian Prison they talk about Logan Paul being a scammer.

— Andrew Tate (@Cobratate) January 11, 2023
Both men are in their own kind of trouble. Tate is currently in prison for allegedly being connected to an organized crime ring involved with human trafficking. Additionally, the former kickboxer faces assault charges. Authorities initially planned to only hold Tate for 24 hours, but his detention has been extended to 30 days as police continue their investigation. He has denied being involved in any criminal activity.
As for Paul, he produced a cryptocurrency game back in 2021 called CryptoZoo. The YouTuber used his influence to download and play the game, claiming it was fun to play and that people could make money from it. However, another YouTube influencer by the name of Stephen Findeisen took a deep dive into CryptoZoo and came to the conclusion that it was actually Paul's most elaborate scam to date
The 27-year-old initially attempted to sue Findeisen on grounds of defamation but ultimately put that on the back burner. Paul finally admitted his fellow influencer was right and issued an apology.
Tate, who was supposed to get in the ring with Paul prior to being arrested, saw it as an opportunity to throw a jab in the 27-year-old's direction. Rather than settle things in the ring, the two men have been in a back-and-forth bickering match on Twitter in recent days. Meanwhile, both Tate and Paul are attempting to defend themselves for their own reasons, neither of which are good.
~Here's to Our Liberty!
Copyright 2023, LibertySons.org