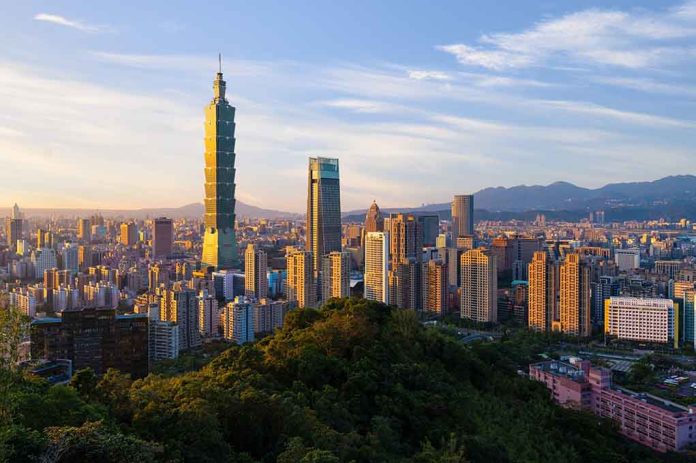 American Teaching Overseas Arrested at His Side Hustle
(LibertySons.org) – An educator turned meth dealer was the storyline of the hit television show "Breaking Bad." Perhaps that was the inspiration for an American English teacher, Lin, who allegedly involved himself in a similar scheme. This time, the drug of choice was amphetamines and the place was in Taiwan. Authorities arrested the man and three others after uncovering the drug operation in Taitung City.
American teacher busted for operating amphetamine factory in Taiwan https://t.co/EpvdP9EY30 pic.twitter.com/MjYJk14ilW

— New York Post (@nypost) July 28, 2022
Taiwanese officials received a tip about two of the suspects, Lo and Chen, starting the enterprise on the island's eastern coast. They said the men recruited the American because he owned a bar they wanted to convert into a manufacturing facility to produce the substance. It was in a populated area and right under the police's nose.
The idea seemed perfect because the alleged criminals figured being surrounded by other businesses would help to deter suspicion and shield the activities going on inside. The men also thought that Lin's occupation as a teacher would keep them off the authorities' radar.
The Ministry of Justice Investigation Bureau in Taiwan explained the American's involvement included transporting drugs and moving equipment between the bar and other areas. Officers discovered the substance, along with the materials and equipment to make it, during a raid of the location. Officials managed to confiscate 1,159 grams of amphetamine and 9,603 grams of partially made product.
All four suspects remain in custody. Lo and Chen had previous run-ins with the law in 2021. Both ended up in detention for narcotics production and cooked up this new scheme after their release.
~Here's to Our Liberty!
Copyright 2022, LibertySons.org