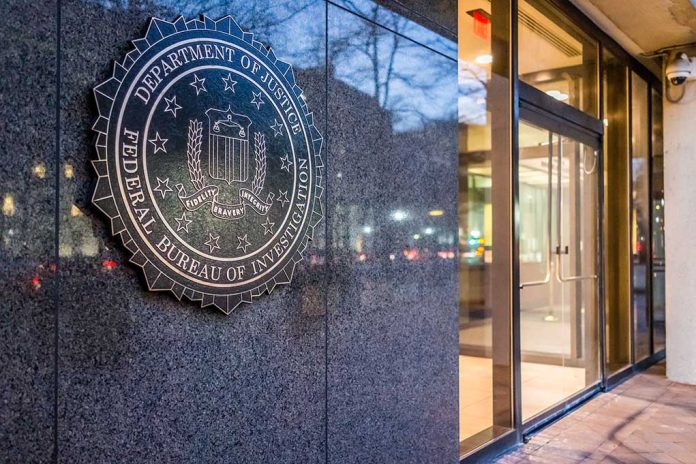 (LibertySons.org) – A recent Rasmussen survey conducted from December 29 to 30 paints a shocking picture about how Americans view the FBI. Around 47% of respondents said they had a negative view of the bureau as it stands under President Joe Biden's administration. Only 46% felt positive about the agency's work.
The most alarming takeaway was that 46% of people agreed with a statement saying the FBI effectively serves as President Biden's secret police force.
DATA: Nearly Half of America Believes FBI Acts as 'Joe Biden's Personal Gestapo'. https://t.co/E1GucMnv82

— Rasmussen Reports (@Rasmussen_Poll) January 4, 2022
In May 2020, 60% of respondents said they viewed the FBI favorably; this shift suggests people are losing confidence in the agency over time. Regrettably, this isn't entirely surprising. Recent attempts to silence journalists, accusations of insiders working with political extremist groups, and alleged involvement with the January 6 Capitol riots contribute to the loss of faith.
FBI Director Christopher Wray also received criticism. Just 10% of respondents said Wray was doing a better job than directors before him. Around 25% think he is doing worse.
Approval ratings continue to plummet under the Biden administration, mirroring those received by the president himself. A Gallup poll in September 2021 showed that respondents lost the most faith in the Centers for Disease Control and Prevention (CDC). Approval ratings for that organization dropped by a whopping 24 percent from 2019 to 2021.
~Here's to Our Liberty!
Copyright 2022, LibertySons.org