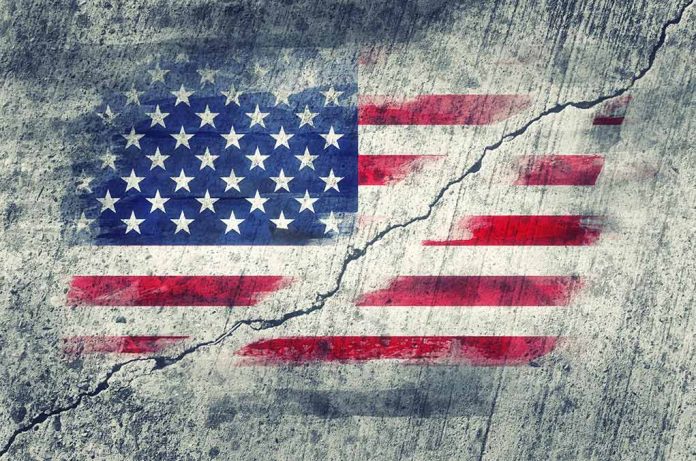 (LibertySons.org) – Typically, when economists think of financial dominance, they consider the Group of Seven (G7) nations representing the world's largest developed economies. Yet Goldman Sachs economist Jim O'Neill conceived of a new economic grouping in 2001 based on growing economies he believed would dominate the global market by 2050: Brazil, Russia, India, and China — BRIC. The BRIC members began meeting and added South Africa in 2010, forming BRICS. On August 24, in South Africa, the group decided to add six more member countries, potentially posing trouble for G7 nations, including America.
The BRICS group invited the United Arab Emirates (UAE), Saudi Arabia, Iran, Ethiopia, Egypt, and Argentina to join. Some see the new alliance as a threat to G7 and US financial and political interests on the international stage. Chinese President Xi Jinping called the membership expansion "historic," because it shows the organization's desire "for unity and cooperation with the broader developing countries," according to Reuters.
Russia, China, and Iran are seeking to align themselves with other potential economic heavyweights like Saudi Arabia, the UAE, and India, boding a new world order. Yet Russian President Vladimir Putin, who attended the meeting virtually due to international arrest warrants for alleged war crimes, said, "BRICS is not competing with anyone."
Both India and Russia already maintain close economic ties with Egypt, making the invitation natural. Brazil lobbied for an invitation for Argentina, and the two have several business and banking ties. China and South Africa lobbied for Ethiopia's invitation, giving the African continent greater representation.
The six candidate nations would become members on January 1, 2024. South African President Cyril Ramaphosa said the organization had begun "a new chapter" in its mission "to build a world that is fair, a world that is just, a world that is also inclusive and prosperous."
While member countries endorse the organization's goals of weaning off the US dollar and funding the New Development Bank, rivalries have developed over mechanisms to achieve their aims, making BRICS largely ineffective thus far. However, the addition of the newer members may enable BRICS to make progress on its goal to help developing nations find better footing on the international scene.
~Here's to Our Liberty!
Copyright 2023, LibertySons.org