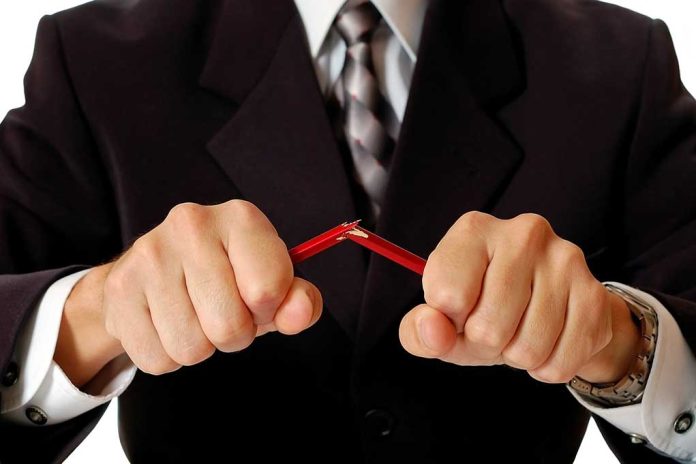 (LibertySons.org) – Former President Donald Trump has taken issue with an ABC News report that he claims was "fake." The report claimed that Trump intentionally misled his legal team in connection with his mishandling of classified material authorities discovered in his Mar-a-Lago residence in Florida last year.
On March 21, Trump released a statement in which he criticized ABC News and accused the network of "broadcasting illegally leaked false allegations." He also suggested that the disclosures were the result of there being "no factual or legal basis" for "any case" against him. The former president declared that "deranged Democrats" were attempting to manipulate the public by "weaponizing the justice system."
Trump Campaign Statement on Fake ABC News Story pic.twitter.com/bHVLFOqvEB

— Liz Harrington (@realLizUSA) March 21, 2023
The ABC News report cited a secure filing in which former US District Court Judge Beryl Howell wrote that Special Counsel Jack Smith's prosecutors looking into the classified material found in Trump's Florida residence had made a "prima facie showing" that Trump had "committed criminal violations."
Smith, who was appointed by Attorney General Merrick Garland, is leading the investigation into the former president's alleged mishandling of classified information. The special counsel is also investigating the former president's purported involvement in the January 6, 2021, riot at the US Capitol Building.
Additionally, Howell supposedly wrote that Trump "intentionally concealed" the fact he kept classified information after he left office. ABC News also reported that the judge also found that prosecutors had enough evidence to prove the former president was guilty "beyond a reasonable doubt."
Smith's probe is just one of several investigations into the former president's conduct. Other formal inquiries include one in Fulton Country, Georgia; another one led by Manhattan District Attorney Alvin Bragg, and a new inquiry run by federal prosecutors in the Southern District of New York.
Despite the ongoing investigations, Trump has continued to deny any wrongdoing and has accused his political opponents of trying to weaponize the justice system.
~Here's to Our Liberty!
Copyright 2023, LibertySons.org