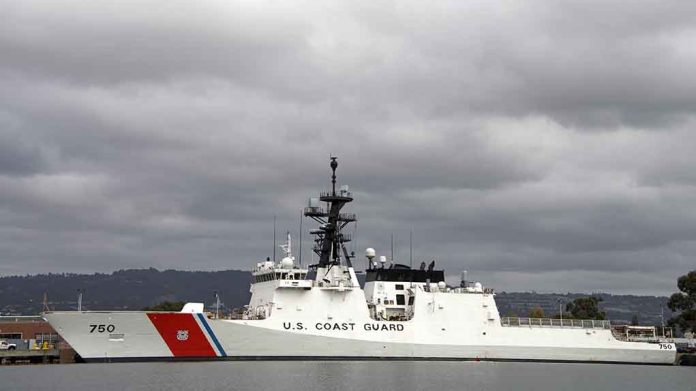 All U.S. Ship Entries Suspended in Shocking Act…
(LibertySons.org) – The Solomon Islands has suspended all foreign vessels from entering its waters without giving a definitive end date. Officials declared they are working to improve procedures to make for a smoother entry process. While reports singled out a recent refusal to allow a US Coast Guard vessel to dock, authorities on the islands said the new rule applies to all foreign ships.
The #SolomonIslands has informed US authorities that all naval visits have been suspended until further notice following.

The incident comes amid mounting concerns about #Beijing's influence in the region. https://t.co/bpQYKA6iBh

— The Epoch Times (@EpochTimes) August 31, 2022
The USNS Mercy was the last American vessel to dock in the Solomon Islands on August 29, and is still at the port. The US previously tried to bring the Coast Guard's Oliver Henry in for refueling on August 23, but there was a delay in approving the stop. National Security Council communications coordinator John Kirby explained when the ship hadn't received the go-ahead to dock, it diverted course to Papua New Guinea.
Officials from the islands said there were delays in communications with the Oliver Henry, which led to the issues. The Solomon Islands' Prime Minister Manasseh Sogavare supported the suspension decision. The foreign leader noted the recent situation as proof of a need to reassess and improve upon the practices for providing entry approval to foreign vessels.
The situation only adds to the concern the United States already had about the country due to its growing ties to China. The Solomon Islands struck a security deal with the Asian nation on April 19, which some US officials feel might increase Chinese influence in the area.
~Here's to Our Liberty!
Copyright 2022, LibertySons.org