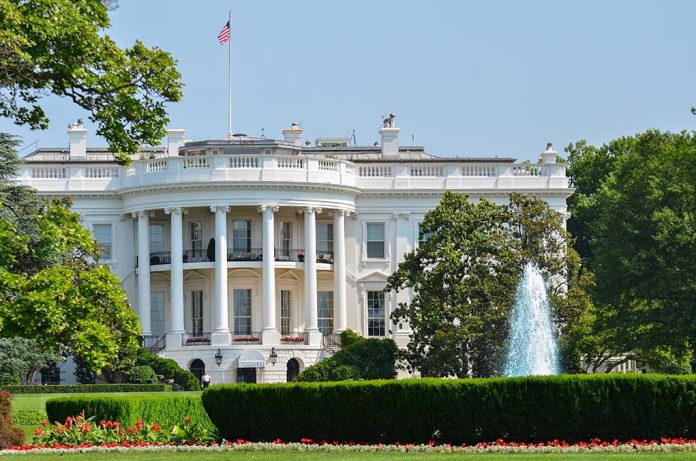 (LibertySons.org) – Any given president has a number of visitors come to the White House for various reasons. While the number of guests shouldn't concern Americans, the number of times certain people visit the White House should, as is the case for Alexander Soros, the son of none other than billionaire George Soros.
According to the New York Post, the radical leftist's son has visited the White House on at least 14 occasions. The 37-year-old's most recent trip to 1600 Pennsylvania Avenue took place at the beginning of December 2022. The younger Soros made 11 additional trips to the White House last year, with another two visits in 2021.
This person seems to have incredible access to the White House. https://t.co/FzRCVb75kB

— The Western Journal (@WestJournalism) April 11, 2023
The 37-year-old's frequent visits have earned him the title of "de-facto White House ambassador." Of course, the Biden administration is keeping the nature of his visits concealed. Soros has met with several top officials, including Nina Srivastava, advisor to White House Chief of Staff Ron Klain. The 37-year-old has also met with Jonathan Finer, the Deputy National Security Advisor; Mariana Adame, Advisor to the Counselor of the President; and National Security Advisor Kimberly Lang.
Much like his father, the 37-year-old has been a prominent donor to the Democratic Party, handing out more than $11 million to their political action committees since 2010. Both of the Soros men pose a risk to America as we know it. The elder billionaire has spent millions to ensure soft-on-crime Democrats made their way to offices across the country. The younger Soros has engaged in similar politics, which makes his cozy relationship with the White concerning.
Tom Fitton, the president of Judicial Watch, noted that the elder Soros is pushing several far-left causes, such as open borders and environmental initiatives. Fitton warned that people shouldn't be fooled by Alexander's name on the White House visitor logs. The Judicial Watch President also explained the 37-year-old is likely to succeed his father and advance his radical political agenda in the future.
~Here's to Our Liberty!
Copyright 2023, LibertySons.org