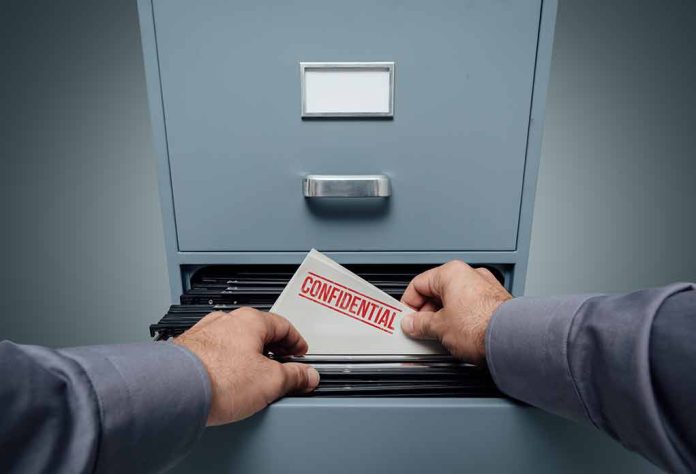 (LibertySons.org) – Texas Attorney General (AG) Ken Paxton (R) and his attorneys claim he became the victim of ongoing political persecution from opponents who resent his ultra-conservative, faith-based pursuit of policies and political agendas. They claim the political witchhunt began in 2015 with an indictment on three counts of securities fraud. Now, Paxton faces impeachment based on charges he abused his powers of office to help friend and political donor Nate Paul in a quid pro quo for home remodeling and helping him hide an extramarital affair.
State House impeachment managers collected more than 4,000 pages of evidence against Paxton, including testimony from his closest aide, Drew Wicker, regarding Paxton's business dealings with Paul, an Austin real estate investor under FBI investigation.
Ahead of elections in 2018, Paxton admitted to his wife, state Sen. Angela Paxton (R), and staff that he'd become involved in an extramarital affair. He told them he'd ended the affair and recommitted to his wife. Yet, in 2020, at Paxton's request, Paul hired the woman with whom he'd had the affair, and she moved to Austin. Additionally, Paul and Paxton used burner phones to communicate and shared an alias for an Uber account, which they used to meet with each other, and Paxton used to meet with the woman at her apartment.
Wicker and his family saw Paxton and the woman exiting an elevator at the Omni Barton Creek Hotel during the summer of 2020. Wicker wasn't familiar with the woman but described her to Marc Rylander, a senior advisor in the AG's office, who commented, "Great. She's back." Paxton eventually ended the relationship in October 2020 after seven aides confronted him about their suspicions he was taking bribes from Paul.
Paxton is facing 16 articles of impeachment, including seven counts of disregard of official duty, two counts of constitutional bribery, dereliction of duty, misapplication of public resources,
misappropriation of public resources, unfitness for office, false statements in official records, conspiracy and attempted conspiracy, and abuse of public trust. Recent headlines have caused some Christian supporters to distance themselves.
Former Texas state Senator Konni Burton said if a person breaks their professed Christian values to their spouse, they would likely "break a promise to me, as a constituent." Doug Page, senior pastor of First Baptist Church in Grapevine, believes that the Senate should hold Paxton to account if they find him guilty of wrong-doing because "our choices have consequences."
Yet others look past the flaws of men like Paxton and argue that God uses even broken vessels to accomplish great purposes. Jared Woodfill, one of the ultraconservative leaders working to defend the embattled AG, argues that if his wife, God, and voters forgive him, so should everyone else.
~Here's to Our Liberty!
Copyright 2023, LibertySons.org