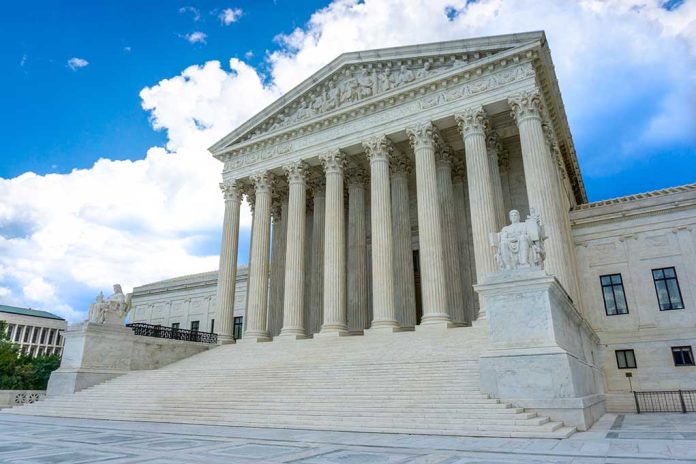 This American Value May Return to Schools After SCOTUS Decision
(LibertySons.org) – The US Supreme Court released its decision in the Kennedy v. Bremerton School District case on June 27, siding with the assistant coach who lost his job for praying after football games. The ruling gave hope to others who wished to openly conduct devotions inside public institutions and at related functions. Not everyone is happy about the outcome, but it doesn't appear to be as big of an issue as corporate media is trying to make it.
Kennedy Background
The argument before the highest court in the land involved a football coach who would say a few words to God on the 50-yard-line after events. Kennedy started it as a solitary act. Soon, others began to voluntarily join in, including students. He did it for years before the district took issue and ordered him to stop.
When the man refused, the board decided to let him go. The determined trainer took his case to court, where he lost appeals but eventually found support from the majority of SCOTUS justices. Their ruling called his dismissal a violation of the rights to freedom of speech and religion.
Supporters Rejoice
In light of the situation, media outlets, such as The Washington Post, have printed stories about a push to use the ruling to put prayer back into schools. The fact is, the real movement is much more passive.
Some school officials in a handful of states are reviewing their policies concerning faith-based practices for teachers to ensure their rules align with the high court's opinion.
President and Chief Executive of the Hawaii Family Forum, Eva Andrade, is looking for the chance to bring prayer back to the classroom. She said prior to Kennedy, a Hawaii Board of Education policy stopped any type of sacred act, but now the door is open for suggesting a change.
There are also leaders who are taking the chance to encourage a different thought process about religion in education. According to The Mount Vernon Grapevine, Ohio Lieutenant Governor Jon Husted released a statement praising the ruling and encouraged school boards in his state to update their policies to reflect the decision.
Some Feel Concerned
Opponents worry that the ruling could fire up supporters of narrowing the division between church and state. These people feel it could negatively impact non-Christian students. For example, Thayne Warner explained his son felt like an outsider and suffered embarrassment when his football coach led prayers before games and other activities. He said it put his child in an awkward position.
Overall, educators in schools say not much will change. Coach-led prayer and moments of silence before some meetings are already common practice in some areas.
Despite the inflated focus by some media sources trying to make it seem as if the Supreme Court decision is leading to overzealous pushes to turn every American classroom into a mini church, it appears the reality is much less impressive. A few people are simply looking into the possibility of practicing their faith wherever they may be — without worry.
~Here's to Our Liberty!
Copyright 2022, LibertySons.org