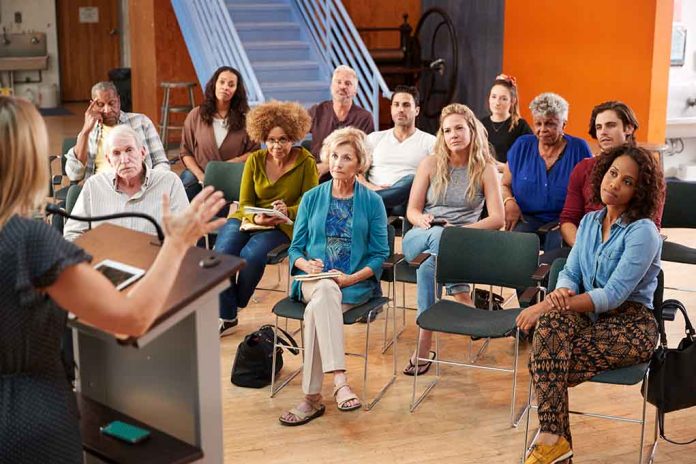 Abortion In Limbo After Latest Court Drama
(LibertySons.org) – Before the US Supreme Court officially made its decision in Dobbs v. Jackson Women's Health Organization, Republican lawmakers said they were ready to make drastic changes in their states to ban abortion. Since the ruling, there has been far less movement than expected toward outlawing the procedure in Red states. In Right-leaning Kansas, voters recently decided against removing protections that allow abortions, and they aren't the only members of the GOP faltering
After the fall of Roe, Republican pursuit of abortion bans appears to falter | Roe v Wade | ⁦@guardian⁩ https://t.co/dbBX4X9C0G

— Larry O. Dean (@larryodean) August 11, 2022
One of the outspoken advocates of ushering in such bans, South Dakota Governor Kristi Noem (R), vowed to call up lawmakers in her state for a special session to put stricter laws in place.
If this report is true and Roe v. Wade is overturned, I will immediately call for a special session to save lives and guarantee that every unborn child has a right to life in South Dakota. https://t.co/oIiGibCP7B

— Governor Kristi Noem (@govkristinoem) May 3, 2022
But, after the decision in Dobbs, the governor decided against making a move, stating she would wait until 2023 to push new legislation.
South Dakota Freedom Caucus Chairman and Representative Aaron Aylward (R) was critical of the choice because of loopholes in the current law that require attention.
Indiana Governor Eric Holcomb signed a new bill that will ban the procedure except in cases of rape, incest, and risk of life for the mother. It also will allow the state medical board to take a doctor's license if he or she performs an illegal abortion.
On the other hand, State Senator Kyle Walker (R), who voted no on the new law, said he felt the bill was too strict. The lawmaker said the measure needed a better balance between allowing women the right to choose what happens with their bodies and protecting unborn lives.
My statement on potential Indiana legislation following the Roe v. Wade decision: pic.twitter.com/Wwdv7ClwWK

— Kyle Walker (@KyleCWalker) July 19, 2022
With the midterm elections coming in November, is this the right time to tackle such a polarizing issue?
~Here's to Our Liberty!
Copyright 2022, LibertySons.org