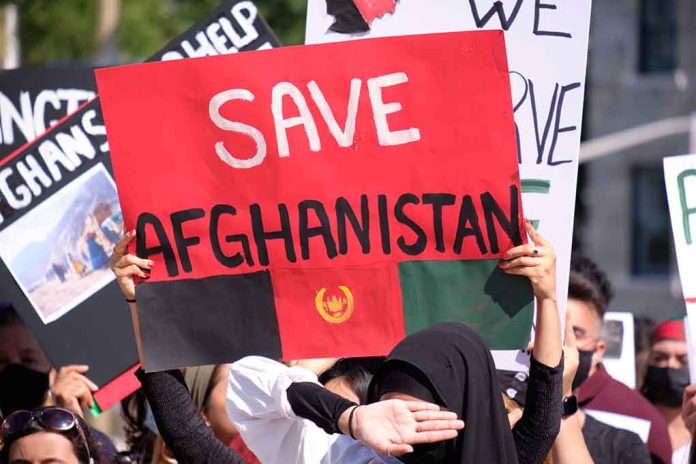 (LibertySons.org) – On February 12, protestors in Kabul, Afghanistan, voiced outrage over the order from President Joe Biden to use $3.5 billion in Afghan assets to compensate 9/11 victims. They said the money belongs to them and asked for the funds to go toward Afghans who died during the US war in their country.
'People's money': Afghans protest Biden's order to give €3.1bn to 9/11 victims https://t.co/vagASbqW8x

— euronews (@euronews) February 12, 2022
Biden signed the order on February 11. The decision moved $3.5 billion in assets to a trust fund managed by the United Nations for Afghans.
Another request to change the order came from Afghanistan's Central Bank. The country's economy is in bad shape because aid stopped coming in when the Taliban seized control. The bank stated the money is the people's and should be in their hands, not some other group or government.
Government financial adviser Torek Farhadi questioned whether the order is legal. He said one country making financial decisions with another country's money shouldn't happen, and Biden's decision violates international law.
The White House said it's impossible to turn over the money quickly to the Afghan people. The courts handling the legal claims of 9/11 victims would have to sign off on any release. The funds are part of the $7 billion in Afghan assets the United States currently holds.
~Here's to Our Liberty!
Copyright 2022, LibertySons.org