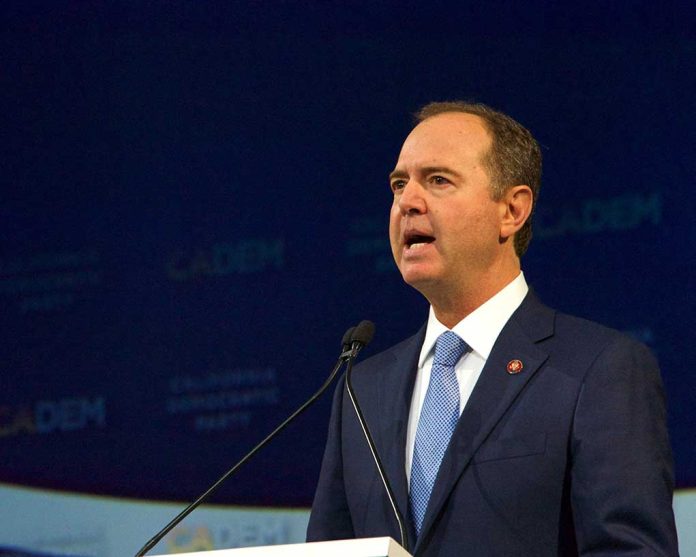 (LibertySons.org) – The Democratic Party is gearing up for a battle to decide who'll be its next senator from California. Representative Adam Schiff (D-CA) has his eye on the Senate seat currently held by Dianne Feinstein (D-CA) –- but he's not the only one. One rival has already declared a bid for it, and at least one more is rumored to be interested. To complicate things even more, Feinstein hasn't even said she plans to vacate the seat.
On January 21, The Guardian reported that multiple Democrats are interested in running for Feinstein's seat if the 89-year-old, whose mental competence for the job is being questioned, steps down in 2024. So far, one candidate –- Representative Katie Porter (D-CA) –- has officially declared her candidacy. Her likely rival on the "progressive" wing of the Democratic Party is Representative Barbara Lee (D-CA), an LGBTQ activist and former chair of the Congressional Black Caucus. Alternatively, Representative Ro Khanna (D-CA) is openly considering running but has also hinted that if Lee runs, he'll step aside to give her a clear run.
Adam Schiff Eyeing Possible U.S. Senate Seat https://t.co/yxjSTV26XC

— Conservative Brief (@ConservBrief) January 23, 2023
The name everyone's waiting for, though, is Adam Schiff. He emerged as a loud opponent of former president Donald Trump and has played a significant role in the January 6 Committee. Nationally he's the best-known of the possible contenders for Feinstein's seat. Overall he's rated as a moderate Democrat, which in theory makes him more electable –- but, in ultra-liberal California, it could be a handicap for him. That's more likely if the left manages to close ranks around a single candidate in the primaries, with Porter being the most electable progressive by many accounts.
Meanwhile, the big question hasn't been answered –- will there be a vacancy at all? Although Feinstein hasn't confirmed that she plans to run for another term, she has filed the initial campaign paperwork. What she hasn't done is give any hint that she plans to stand down. Schiff and the others could be getting excited about nothing.
~Here's to Our Liberty!
Copyright 2023, LibertySons.org