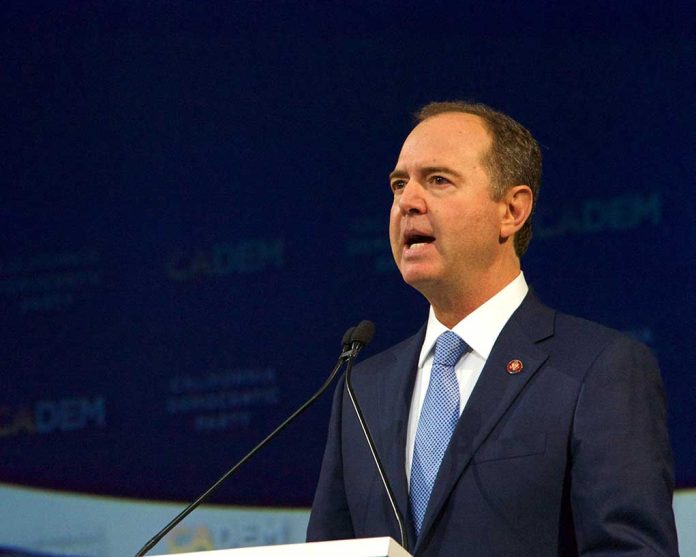 (LibertySons.org) – Representative Adam Schiff (D-CA) has always been a liberal member of Congress. He was a massive supporter of Joe Biden in his run for president and vehemently opposed Donald Trump. For all intents and purposes, Schiff is not someone people would expect to question the president.
Nevertheless, the representative is calling Biden out on the August 29 drone strike in Afghanistan, which the Department of Defense admits killed ten people- seven of them children. General Kenneth F. McKenzie, the commander of United States Central Command, said the target was an ISIS-K member, but an error led to the loss of innocent lives.
On September 17, Schiff issued a demand for a full investigation into the event.
I'm horrified that a U.S. strike killed 10 Afghan civilians, most of them children.
 
We must conduct thorough oversight into this matter and press for answers and accountability.
 
I will continue to pray for the victims and their families.
 
My full statement: pic.twitter.com/eXJPGhdlbb

— Adam Schiff (@RepAdamSchiff) September 17, 2021
He said it was a horrifying mistake requiring a further look. The representative additionally said that admitting the error is the first step, but more must happen to ensure there's never a repeat incident.
He brought up how the administration acted in the days following the strike, citing concern over the United States' information. He feels a review is imperative here to ensure transparency and to get answers on why this occurred.
As Commander in Chief, Joe Biden holds the ultimate responsibility for this accident. In calling for such an investigation, Schiff knows there may be a probe into the president's part in the incident. His decision to move forward shows how much the drone strike and loss of life genuinely upset him.
~ Here's to Our Liberty!
Copyright 2021, LibertySons.org