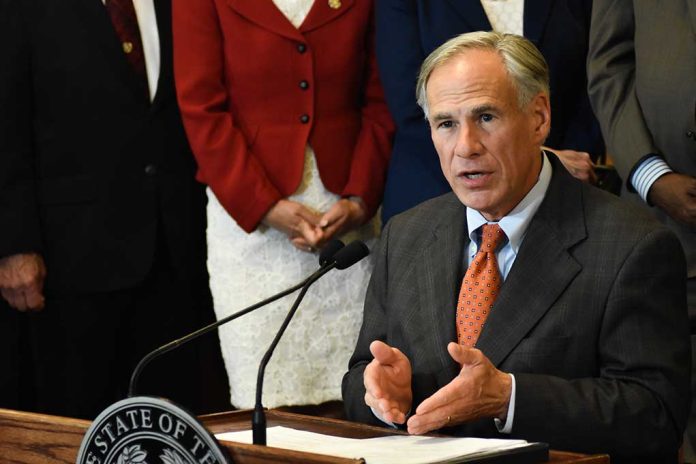 Greg Abbott Uses Invasion Clause to Deal with Border Issues
(LibertySons.org) – Texas Governor Greg Abbott has been vocal about his disdain for how President Joe Biden is addressing the crisis at the southern border. Abbott has instituted numerous orders to exercise some control over illegal crossings. His latest approach was to evoke the Invasion Clause of the Texas Constitution.
US Customs and Border Patrol has reported over 2.1 million encounters on the US-Mexico Border.https://t.co/Dc6256uWac

— The Western Journal (@WestJournalism) November 15, 2022
Abbott blamed the president for failing at immigration management and endangering the people of Texas, so he formally declared an "invasion at the southern border." The governor noted the Invasion Clause now gives him the power to use the military to defend the state.
In a press release on November 16, Abbott announced he would use the Texas Department of Public Safety and Texas Military Department to assist with expelling illegal immigrants who come across the border. He empowered them to stop people from crossing into Texas, possibly build a wall to keep immigrants out, and label certain drug cartels as "foreign terrorist organizations."
Abbott also stated he would ask Congress to reimburse the money the state would spend to secure the border.
The governor, who just won re-election in the midterms, has made headlines before for his tactics in keeping illegal immigrants out of his state. One of his more unconventional approaches has been to send buses filled with undocumented individuals out of Texas and to Democrat-run areas. On November 10, the state leader announced the departure of his 300th bus.
~Here's to Our Liberty!
Copyright 2022, LibertySons.org