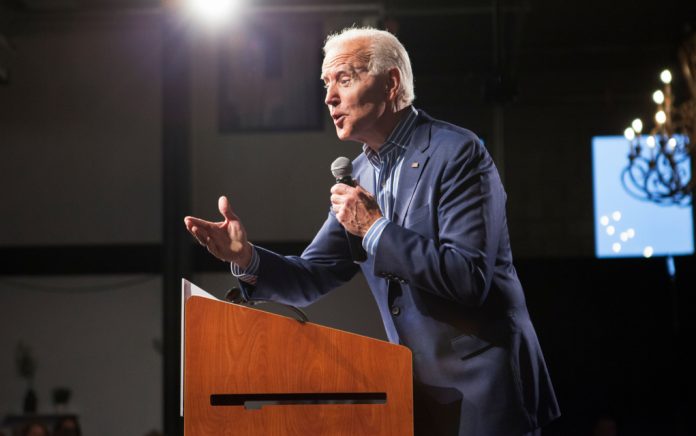 (LibertySons.org) – President Joe Biden is once again at center stage as the investigation into his alleged mishandling of classified information continues. The probe has led to the removal of nine boxes of documents from his personal attorney's Boston office. However, the National Archives are unsure of their contents.
On March 7, the National Archives notified Republican Senators Chuck Grassley (R-IA) and Ron Johnson (R-WI) of the discovery in a letter, stating that the boxes have yet to be reviewed. The agency had previously mentioned that Patrick Moore, Biden's personal lawyer, transported the boxes to his office in Boston from the Penn Biden Center in DC prior to the discovery of classified material there shortly before the 2022 midterm elections. However, the Archives had not publicly disclosed the amount of material taken from Boston.
Nine Boxes Of Docs Taken From Biden Attorney's Office In Boston https://t.co/Aqv8tb7Scn pic.twitter.com/oq2hCrwmvq

— Daily Wire News (@DailyWireNews) March 9, 2023
Responding to the Republican Senators' questions, the acting Archivist of the United States, Debra Steidel Wall, revealed that the agency learned about the boxes on November 3, 2022. She explained that the National Archives contacted Biden's personal counsel to schedule the pick-up of the classified documents from the Penn Biden Center. Wall noted it was at that time that they were informed that Moore had moved additional boxes to his law firm in Boston. The archives told the Department of Justice's Office of Inspector General the following day. The archivist assured the documents were subsequently secured at the John F. Kennedy Presidential Library.
The FBI also canvassed the Penn Biden Center offices in the middle of November following the initial discovery of classified documents. Additionally, the FBI found more classified documents in Biden's mansion in Wilmington, Delaware, in January 2023. The string of discoveries prompted Attorney General Merrick Garland to appoint Robert K. Hur as special counsel to look into the matter. Despite the boxes being in the Archives' possession since November, the agency has yet to review what's inside them to determine whether or not they contain classified information.
~Here's to Our Liberty!
Copyright 2023, LibertySons.org