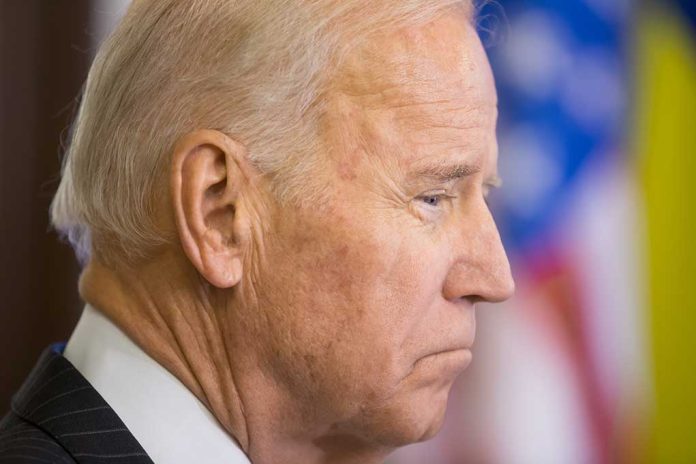 (LibertySons.org) – Representative James Comer (R-KY), Chairman of the House Oversight Committee, launched an investigation into President Joe Biden and his family due to suspicious activity stemming from their oversea business deals. While Comer initially believed three members of the Biden clan were benefiting from the deals, the Republican recently revealed that number could involve as many as nine family members personally receiving financial gains.
Comer recently spoke to Larry Kudlow of Fox News and claimed he discovered that six more members of the president's family could "have benefited" from business deals than initially believed. The chairman also pledged to dive deeper into the case. Originally Comer had three Biden's on the hook; the First Son Hunter, the president's brother James, and Hallie Biden, the widow of the commander-in-chief's deceased son Beau.
🚨NEW🚨

Financial records related to the Biden family were made available to @GOPoversight.

We've now identified 6 additional members of Joe Biden's family who may have benefited from shady deals. This brings our total to 9.

We will provide more details soon. @larry_kudlow pic.twitter.com/DhsnBfvyiv

— Rep. James Comer (@RepJamesComer) April 17, 2023
However, after members of the Oversight Committee, including Comer and Representative Majorie Taylor Greene (R-GA), went to the Treasury Department to look at financial records connected to the Biden family, six additional family members became people of interest in the committee's probe.
Comer said the documents "confirm the importance of this investigation." The chairman mentioned that the president's "political career and connections" was a foundation for the "Biden family enterprise" and earned its members' considerable money. Comer added the Oversight Committee would attempt to retrieve additional financial documents related to the scheme.
The chairman added the investigation would determine whether or not foreign entities have compromised the Biden family and if there is a threat to national security. Comer declared "the American people" deserve "transparency and accountability,' adding his committee will "deliver much-needed answers." The chairman noted he would provide more details to the public as more information becomes available.
The revelations come after the discovery that the three original Biden family members received $1.3 million in total after Rob Walker, an associate of the First Son, received a wire transfer worth $3 million from a Chinese-based energy conglomerate.
~Here's to Our Liberty!
Copyright 2023, LibertySons.org