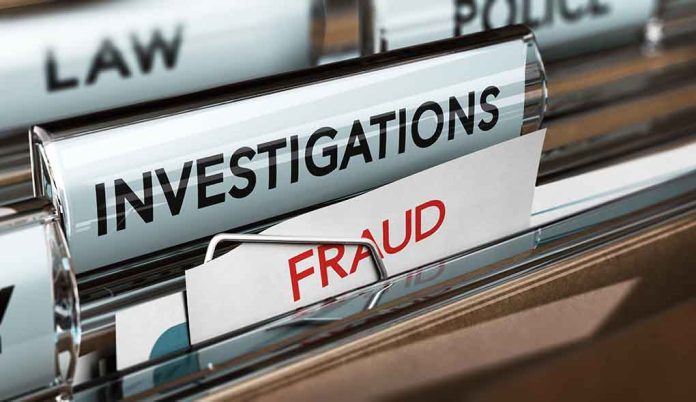 (LibertySons.org) – When people alleged there was widespread election fraud in 2020, progressives downplayed the claims and assured voters their ballots were safe and secure. Others are not so sure. The Heritage Foundation is keeping track of all legitimate claims of election fraud in a database, including any penalties, convictions, and official reports that confirm them. Right now, the list contains over 1,400 recent cases of these crimes.
One such case took place in North Carolina's 9th Congressional District. In 2018, after votes were tallied, Mark Harris (R) won with a 905-vote lead, boosting him to the US House of Representatives. However, something didn't quite add up.
Threats to fair and free elections continue to exist. https://t.co/JKQqyOJW4K

— The Daily Signal (@DailySignal) January 18, 2023
According to The Daily Signal, in this particular election, 61% of the mail-in ballots selected a GOP candidate, but only 16% of the people registered to vote using that method were Republicans. After an intense investigation, officials learned that a man named Leslie McCrae Dowless hired multiple criminals to falsify absentee ballots and turn them in. In the end, seven people pleaded guilty to felony charges brought against them.
Another fascinating case took place in the summer of 2021 in Compton, California. Judge Michelle Williams Court overturned the results of a run-off election after an investigation revealed four votes were cast by people from outside the district. In this case, officials arrested the people responsible, as well as incumbent Isaac Galvan, and charged them with conspiracy to commit election fraud.
The database also details 55-year-old Krista Connor, who cast an early mail-in ballot for her deceased mother in the 2020 general election. The judge asked her to pay an $890 fine and complete 100 hours of community service for her one felony count of illegal voting.
A quick scroll through the Heritage Foundation's database will reveal over a thousand more similar cases of Americans trying to undermine democracy one vote at a time.
~Here's to Our Liberty!
Copyright 2023, LibertySons.org