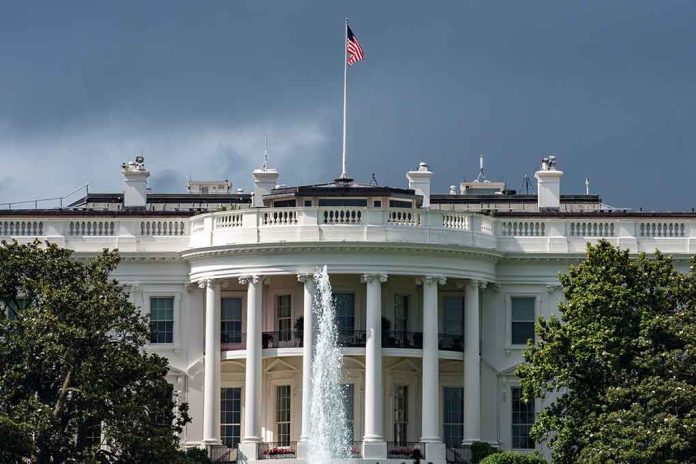 (LibertySons.org) – With a split Congress and razor-thin majorities in both chambers, Democrats and Republicans have no choice but to work together and bring issues forward that both sides agree are important. House Republicans were able to pass a bill recently after 113 Democrats sided with them during the vote. While the lower chamber of Congress is concerned about the issue, the White House appears to have other feelings.
White House downplays China oil bill that 113 Democrats voted for as 'non-issue' | Just The News https://t.co/RaRMEoLHXa

— John Solomon (@jsolomonReports) January 25, 2023
The GOP-led House passed the Protecting America's Strategic Petroleum Reserve from China Act with a vote of 331 to 97. The bill still needs to pass through the Democratic-led Senate before moving on to the White House, where the president will ultimately decide its fate by either signing it into law or vetoing it.
The bipartisan legislation would ban the sale or export of oil from the nation's Strategic Petroleum Reserve (SPR) to China. More specifically, the Department of Energy would be prohibited from selling any petroleum products to China or any entity under the Chinese Communist Party's control, influence, or ownership.
While a majority of the House feels this issue is important, the Biden administration believes otherwise. At least that was the message many received after White House press secretary Karine Jean-Pierre told reporters that the White House had been clear that "the bill addresses a non-issue." The press secretary also claimed the administration is working to advance an agenda that will "lower costs for American families," not increase them.
Senators Susan Collins (R-ME) and John Barrasso (R-WY) introduced a bill similar to the one recently passed by the House. However, that legislation would prohibit the sale of oil to China and other hostile countries. Previously the administration has declared the SPR will sell any oil it releases to the highest bidder, even if that means selling it to a foreign entity, claiming it's required to do so by law.
Fuel prices, like nearly everything else, have been elevated under the current administration. President Biden attempted to alleviate the pain Americans were feeling at the pump by increasing the supply and releasing oil from the SPR. Now, the DoE is attempting to replenish the nation's oil reserves to replace what Biden released.
~Here's to Our Liberty!
Copyright 2023, LibertySons.org