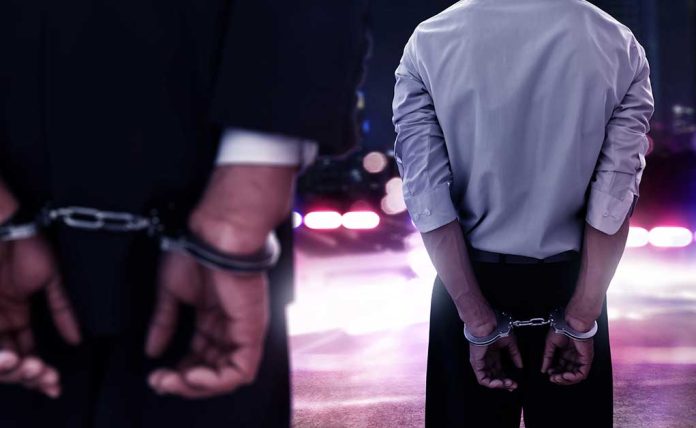 (LibertySons.org) – Human trafficking is a serious problem in the United States. Every day innocent people become trapped within these criminal organizations. There's always a celebration when law enforcement brings down a ring.
The latest victory was on August 27, when 12 states worked with Operation United Front, a Missouri-based program, to make 102 arrests of individuals allegedly belonging to a human trafficking operation. The group also saved 42 victims.
47 Victims Rescued, 102 Arrested in Multi-State Human Trafficking Operation https://t.co/5Q6jMwJLUl

— Steve Hazard (@hazards4) August 30, 2021
Law enforcement from Missouri, Illinois, Iowa, Kentucky, Minnesota, Nebraska, North Dakota, Oklahoma, Tennessee, Texas, Wisconsin, and South Dakota assisted with operations in their respective areas. The Missouri Attorney General's Office and State Highway Patrol were the main hubs for the operation and helped coordinate efforts across the multiple jurisdictions.
Part of the credit for the sting's success was on its multi-state aspect. Human trafficking often happens across multiple states, so the cooperative approach enabled the group to be more effective. Each jurisdiction managed its own performance.
All states managed to conduct rescues and arrests, making this a massive and successful undertaking. Kentucky had the biggest rescue, with 21 victims, while apprehending the most criminals — 26 in total. Officials in South Dakota targeted the Sturgis Biker Rally, focusing on offenders targeting minors, and arrested nine individuals. Predators across the country should be running scared right now; law enforcement is stepping up its game, and the bad guys are running out of places to hide.
~Here's to Our Liberty!
Copyright 2021, LibertySons.org