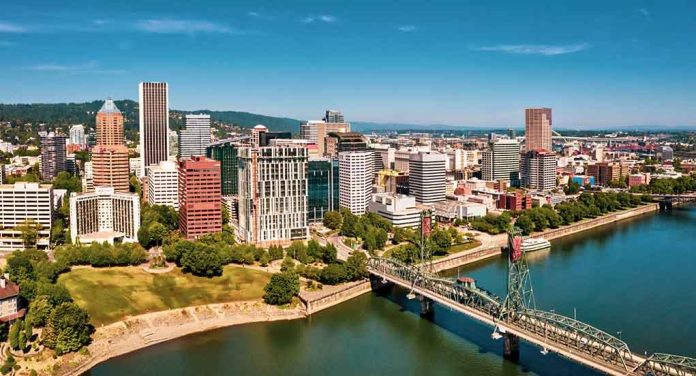 Night Of Rage SUSPECTS Found
(LibertySons.org) – On June 24, the US Supreme Court released its ruling on Roe v. Wade, returning the issue of abortion rights to the states. Protestors in Oregon took to the streets in opposition to the ruling, a gathering they referred to as a "Night of Rage." Unfortunately, the group got out of hand, and 10 people were arrested as a result.
10 Pro-Abortion Protesters Arrested in Portland for 'Night of Rage' Violence https://t.co/x5XwxGbJBT

— Texas99 (@TexasBob53) June 27, 2022
Law enforcement made the arrests in Eugene, just south of Portland. The event started peacefully, but police were well aware the event could escalate and were ready. In fact, officers ordered the people to leave once the crowd began on its destructive and defiant path, but some of the protestors refused. They began throwing smoke bombs and other items at authorities, which led to the arrests and charges of disorderly conduct, resisting arrest, and harassment.
Portland's Hollywood District Neighborhood also suffered a "Night of Rage" event on June 25. Dressed in black, a mob entered under the darkness of night to protest. The Portland Police Bureau said the group damaged businesses by shattering glass and spray-painting graffiti on walls and other surfaces. Portland Police also reported that officers couldn't stop the actions as the department didn't have the resources due to other criminal calls that evening.
Officers do plan to investigate every incident of destruction and pursue the people responsible. Anyone with information should contact the police at 503-823-3333.
~Here's to Our Liberty!
Copyright 2022, LibertySons.org